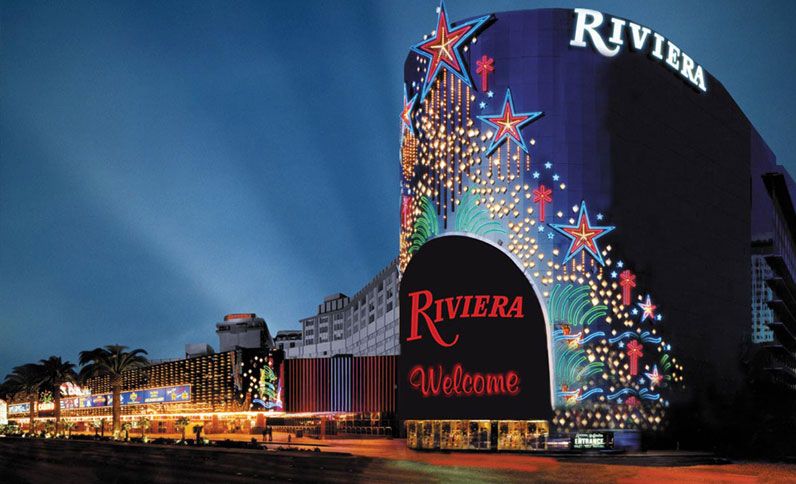 One of Las Vegas' oldest casinos announced that it will be closing down. Yesterday the iconic Riviera declared that "With no shortage of sadness, we can confirm that our doors will close at noon on May 4, 2015."
The Las Vegas Convention and Visitors Authority board of directors agreed to purchase the Riviera in order to demolish the structure, in favor of building a new convention center to extend current exhibit space by a staggering 750,000 square feet.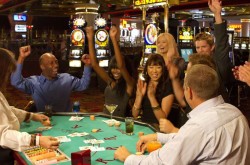 Known by the locals as the "Riv" which opened on June 20th, 1955 and is one of the oldest casinos on the Strip. It will be greatly missed by many, including myself! As we prepare to say goodbye to piece of Las Vegas history, we still have the chance to make some new memories in 2 months Riviera remains open. So book a room today!
If you can't make it to Vegas before closing, the Riv will be immortalized on the silver screens and according to the Las Vegas Informer, Nicolas Cage has been spotted shooting scenes for his upcoming movie "The Trust" only yesterday!
Other famous films which feature the Riviera Hotel and Casino include:
Over the years the Riviera has seen many famous faces, legendary performers including Elvis Presley, Luciano Pavarotti, Frank Sinatra and Dean Martin were headliners here.
If you're in Las Vegas any time from now until May 4th 2015, I strongly urge you to stop by the Riv and soak up some classic Las Vegas. No doubt they'll have a few surprises up their sleeve from now until then.
Riviera – thanks for the memories!