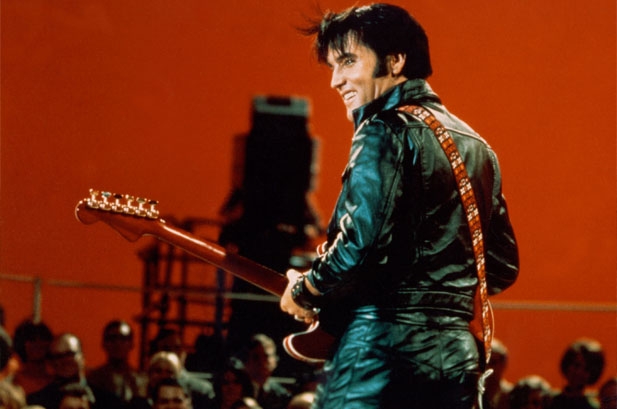 Elvis Presley would have been 80 on 8th January 2015. His image can still been seen and felt in Las Vegas to this day. Just take a walk down the Strip and you will find Elvis impersonators, novelty gold rimmed sunglasses and "Elvis slept here" signs.
Elvis has certainly left his mark on the city and here are a couple of my favourite Elvis Las Vegas moments:
Want to see The King live? Tribute shows are on now at:
Flamingo – www.legendsinconcert.com
7:30 p.m. Sunday-Monday, 9:30 p.m. Saturday-Thursday, 4 p.m. Wednesday, Thursday, Saturday. Tickets start at $49.95 for adults and $26.85 for children, 702-777-7776
Harrahs – Million Dollar Quartet
7 p.m. Tuesday, Wednesday, Friday and Sunday, 5:30 p.m. and 8 p.m. Monday and Thursday, Tickets start at $55 plus tax and fees, 855-234-7469.
Harrahs – Peter " Big Elvis" Vallee
A complimentary one hour show, Monday through Friday at 2pm and 6pm, Dark Wednesday's.
Planet Hollywood – All Shook Up
6pm, tickets start at $59.99
Four Queens – Spirit of the King: Steve Connolly
9pm tickets start at $25
You can also see Elvis Presley's figure at the Madame Tussauds wax museum attraction in the Venetian.
Things may have changed a lot since Elvis was alive, but Las Vegas remains the entertainment capital of the world and if Elvis were alive today, the party would have been right here in Vegas.