Epic In-flight Fashion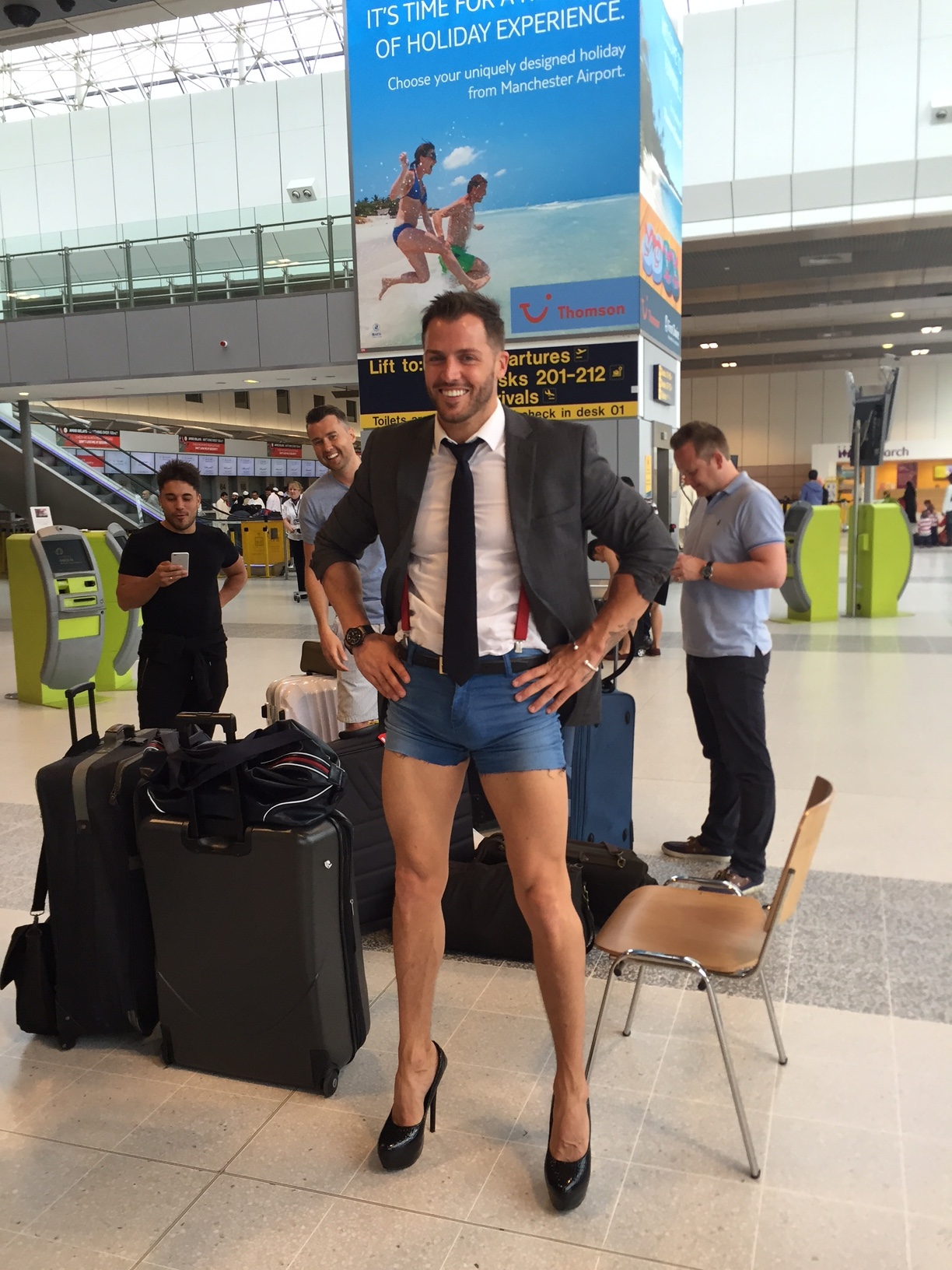 If you need some in-flight fashion tips on how to look super hot on your flight to Vegas, you've come to the right blog! Watching people check-in for long-haul flights from Manchester, UK to Las Vegas is more like a fashion show at the airport. Many passengers still like to dress up and look the part, in designer clothes with their designer handbags and suitcases. Then you get the other side of the coin, girls with curlers in their hair and dressed in sleep wear.
Today I saw someone in a very outlandish fancy dress costume, a man in extremely tight shorts and platform high heels! He was on a stag do (bachelor party) and he was recreating the MoneySuperMarket advert. So boys and girls, if you've got the legs, why not try this outfit for your next flight to Las Vegas? But remember, what happens at the airport will go on Facebook!
For those not familiar with the ad, take a look at the below video of Dave's #EpicStrut TV commercial: