Top 10 Free Things To Do
Do you want to know some great places to visit that won't cost a thing? Not everything in Las Vegas has a price tag. Casinos spend vast amounts of money on entertainment to gain your custom! This is fantastic news for tourists and visitors. Below is the best checklist for the top 10 free things to do in the city.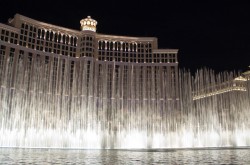 1. Fountains Of Bellagio

Do not miss Bellagio's world-famous fountain dance set to the  sound of music, a breath-taking display of water and light. The sheer power of  gushing jets is a sight to behold reaching heights of 460 ft  (140m).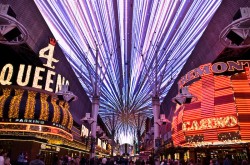 2. Fremont Street Experience in Downtown Las Vegas

An LED canopy controlled by 10 computers covers a 5 block  pedestrian street displaying nightly light and sound shows. Shows are from dusk  every hour until midnight and last around 12 minutes. The Fremont Street  Experience also offers free concerts, casinos, shopping mall & cinema and  is well worth a visit.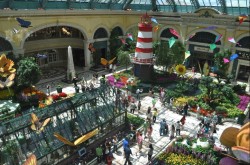 3. Bellagio Conservatory and Botanical Gardens

Beautiful indoor floral displays housed in over 13,500 square feet. Transport yourself away from the bustle of the casino and your troubles will melt away as you soak up the peaceful scenery. Displays are changed for holidays, Chinese New Year, spring, summer, and fall.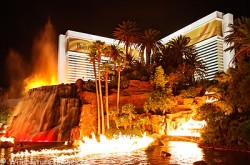 4. Volcano at The Mirage

A 54 ft artificial volcano that "erupts" with flames and smoke, complete with molten lava flowing down its sides. The heat from the 100 ft flames can even be felt from across the street! Be sure to get there early for a spot by the railings, shows are hourly and attract large crowds.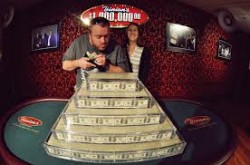 5. Million Dollar Photo at Binion's

Ever wanted to see what $1,000,000 in cash looks like? At Binion's they have a permanent display of the cash and it won't cost you anything to have a souvenir photo taken with it.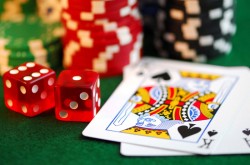 6. Gaming Lessons

When in Vegas, do as Vegans do! Gamble. If you don't know how or if you want to have a go without making a fool of yourself or losing any money most casinos offer free lessons daily. When: Daily – usually mornings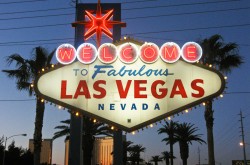 7. Las Vegas Sign – The world's most recognized iconic sign is located just south of Mandalay Bay. It stands on the median of the boulevard and has a mini parking lot. Get your photo taken here for the ultimate Las Vegas souvenir!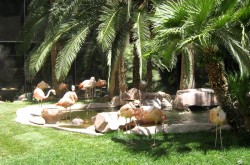 8. Wildlife Habitat at the Flamingo

Take a break from the buzzing of the casino and you will find an enchanted island occupied by flamingos and many other birds, surrounded by waterfalls and ponds abundant with koi and turtles.
Insider's tip: The Paradise Garden Buffet offers views of the island.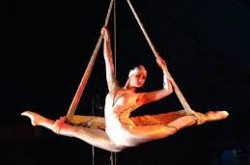 9. Circus Acts at Circus Circus

Ladies and gentlemen, boys and girls, children of all ages are invited to see free circus acts such as flying trapezes, jugglers, clowns, contortionists and more are performed daily at the world's largest permanent circus.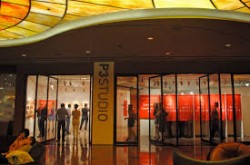 10. P3 STUDIO at the Cosmopolitan

Now here's something to do that's completely different with a splash of culture thrown in. P3 Studio is an open "artist-in-residence" studio where you can witness and even take part in creating artwork.
This list was updated June 2015, and the below attractions had to be removed as they have now closed:
Sirens at TI, Rio Carnival in the Sky and Big Elvis (Pete Vallee) who is now on an indefinite break.
Save