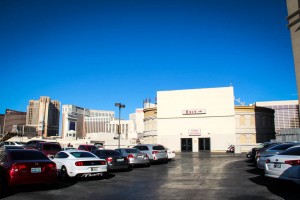 Big changes are coming to Las Vegas. If MGM resorts start charging for parking, you can bet your bottom dollar that the other casinos follow suit. News reports say that the charge will be $10 or less for overnight self-parking. This will be at Mandalay Bay, Delano, Luxor, Excalibur, Monte Carlo, New York-New York, Vdara, Aria, Bellagio, The Mirage and MGM Grand.
Parking fees will generate millions in revenue for the casinos, which no longer seem to make their money through gaming as they did in the past. This will hit the locals the hardest, tourists mainly taxis to get around the city. Locals are angry with these changes and many say that they simply won't park at or go to those casinos any more.
Las Vegas Sun reader Alex hit the nail on the head with his comments "Why don't these silly hotels just put everything in their nightly Hotel rate and let it be done? Why tack on hidden fees afterwards just so you can say oh look I have low hotel rates!, and then tack on $30 for the resort fee and $10 for parking bringing in the price up to exorbitant…"
I know I'll think twice about renting a car next time I visit… Are the resorts just being greedy? What's next? Charging for cocktails? What are your thoughts? Join in the conversation here or on Facebook, Twitter or Instagram #CelineLasVegas
UPDATED 8th May 2016:
MGM haven't yet rolled out parking fees across all resorts. Currently they only charge at NYNY and Monte Carlo on event days at T-Mobile Arena.