Yesterday Celine Dion's fan club announced that her husband René Angélil has died, aged 73 "at her residence in Las Vegas after a long and courageous fight against cancer". Although his death was expected, the news still came as a shock. Immediately fans and friends around the world were sending heartfelt messages of condolences to Celine and her family.
My personal Facebook timeline was flooded with René's image and friends recalling stories about moments they had together. They describe René as a caring and loving man, and remember him most affectionately for the fairytale love story that he and Celine shared. I did have the honor to meet him very briefly over 9 years ago, it was just a handshake but I remember the warmth and sincerity in his eyes.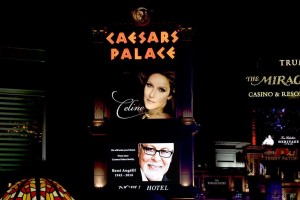 Yesterday Caesars Palace made a fitting tribute to René's life, they displayed his image with the words "We will miss you friend. From your Caesars Palace family", on the screen directly below Celine's show billboard, by the Colosseum where she performs. Please note that Celine's current run of shows have understandably been cancelled.
If you want to read more about René, I recommend an article by Las Vegas reporter Robin Leach. Robin has met René on a number of occasions and has done job of writing about his life, for René's is certainly a life worth celebrating and being thankful for. My deepest sympathy goes out to Celine and her 3 boys. May René Angélil's spirit rest in peace.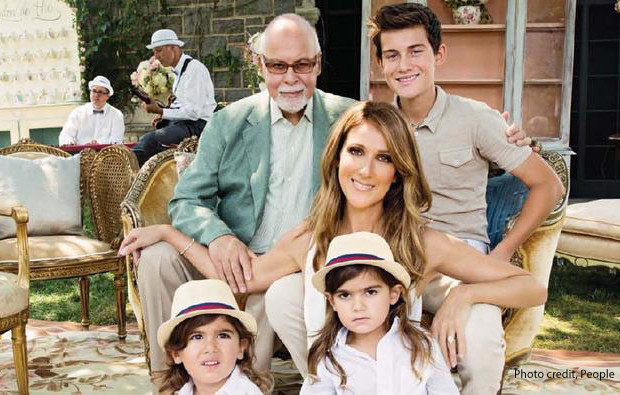 Photo credit Las Vegas New Bureau and People Magazine.