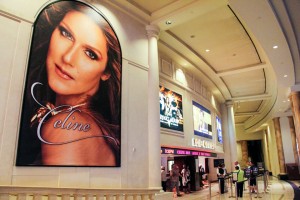 Yippee 23 more show dates are added to Celine Dion's Colosseum schedule all the way through to June 2016! Now is the time to set your "Celine Alarm" as I call it, in other words, make sure you are online and ready the moment those tickets go on sale. Before you go off into a panic in search of your wallet and the right website, here are a few tips to help you:
Dates in 2016
Yes, let's make sure we have the time off, ticket sales are non refundable.
February:  23, 24, 26, 27
March:  1, 2, 4, 5, 8, 9, 11, 12
May:  17, 18, 20, 21, 24, 27, 28, 31
June:  1, 3, 4
Presales
Celine Dion's free online fan club TeamCeline already has presales tickets on offer. Log on to www.celinedion.com and follow the links for Vegas Tickets.
AXS (the ticket sales company) have a presale offer which starts today at 10am which runs until Thursday, October 8th at 10pm. Those times are Pacific Daylight Time which is 8 hours behind UK time. Use Presale Password: AXSCELINE16.
Current local time in


Las Vegas, United States
General Ticket Sales
The public sale begins on Friday, October 9th at 10am PDT.
After you've booked your tickets, you may find it useful to read my blog about choosing the right hotel in Las Vegas.