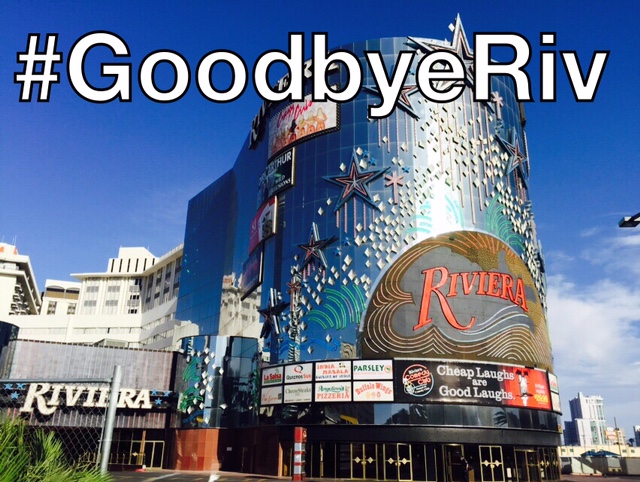 SEVEN days until the Riviera closes it's doors for good. The last time I visited must have been in 2007 and although I have been to Las Vegas a few times since then, the Riviera Casino was at the other end of the Strip from where I was staying.
I love all things kitsch and the old Vegas casinos are the embodiment of this. They still carry the spirit of what made Sin City famous, lights, glamour, casinos, shows and all things that sparkle. In an ever changing city I must say that I am sad to hear that one of it's oldest casinos, at 60 years, is shutting down to make way for more convention space.
My mother has recently visited Las Vegas and I sent her on a mission to take as many photos of videos of the Riviera, thinking that I would not get the chance to do so myself. Upon her return, I saw the photos she'd taken and it was then I decided that I simply had to go and see this wonderful iconic casino one last time for myself.
If I squinted just enough I could imagine members of the rat pack stood next to the tables, smoking their cigarettes and cigars. The chandeliers are a throwback to something out of Breakfast at Tiffany's and the porte cochère made me think of a retro sci fi film.With my imagination running wild (and the Xanadu theme tune in my stuck in my head), I bargained with work colleagues for shift swaps to squeeze in a 48 hour visit to Las Vegas. And this is crazy, coming all the way from Liverpool, UK!
My mission starts on 28th April 2015, follow my journey on social media #GoodbyeRiv
To be continued…