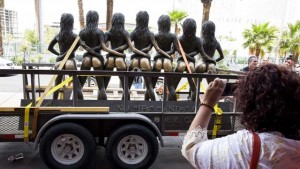 The doors of the Riviera casino did indeed close on May 4th. They didn't leave any time for grieving, on the very same day of closure workers removed the famous bronze bums [butts] sculpture of the Crazy Girls. The girls, and the show, are moving to Planet Hollywood. Within hours of the Riviera closure, the casino also shut down their social networks and started to take down signage and many removable fixtures from the outside of the building.
Ten days later the Riviera reopened for their "everything must go" liquidation sale. People started queueing [lining] up at 6.30am,  to ensure first dibs on casino goodies when the sale started at 9am. The queues went all the way around the Riviera building and many people waiting around for 4 hours before they got inside. The crowds were there to grab a piece of Las Vegas history and to buy a bargain, because absolutely everything is for sale – even the bins [trash cans]!
Below is a collection of photos from Instagram: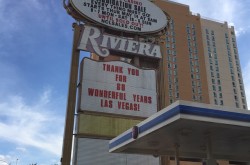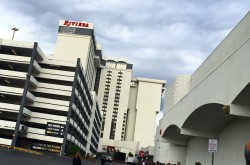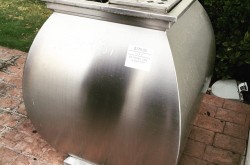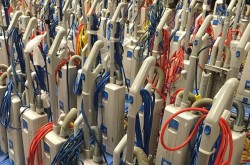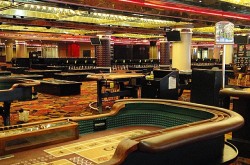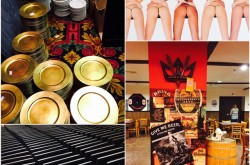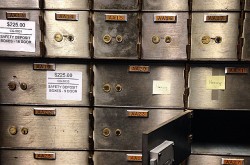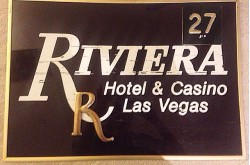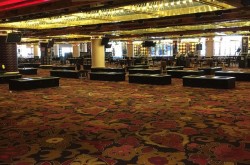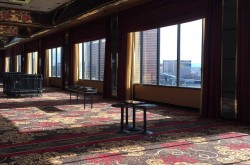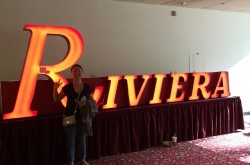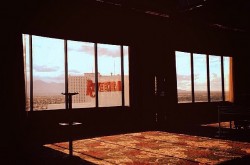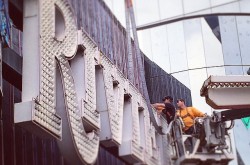 If I lived in Las Vegas, there's no doubt about it, I would've pitched up on the first day with bunch of helping hands and a truck! The sale is on for a month or until everything is sold, whichever happens sooner. You can buy anything from vacuum cleaners, chandeliers, neon signs, framed artwork, kitchenware, signage, brass railings, stage equipment, you name it – literally everything has a tag on it.
Here is my photo wishlist: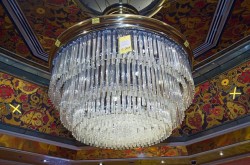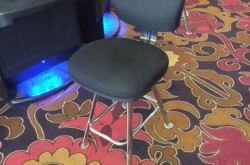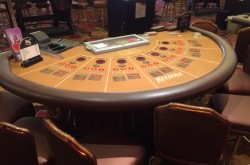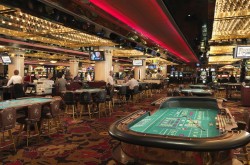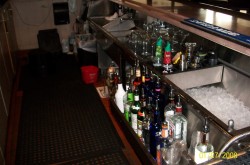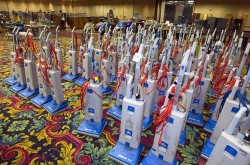 But wait! All is not lost, the Neon Museum got the sign! The Riv will live on in our memories, and the glitzy sign will live on at the Neon Museum, 770 Las Vegas Boulevard North
Las Vegas, NV 89101.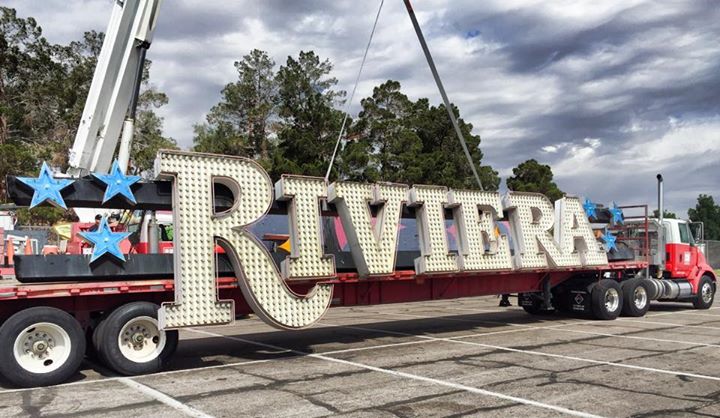 For the really heartbroken Riviera fans, check out Facebook page The Riviera Las Vegas Legends Never Die.
Photo credits go out to Steve Marcus and NCL and Instagrammers – thanks!
$3 MILLION LIQUIDATION
RIVIERA HOTEL & CASINO LIQUIDATION SALE
2901 South Las Vegas Blvd., Las Vegas, NV.
Open 9-7 Mon. – Sat., Sundays 10-5 Until Sold Out!