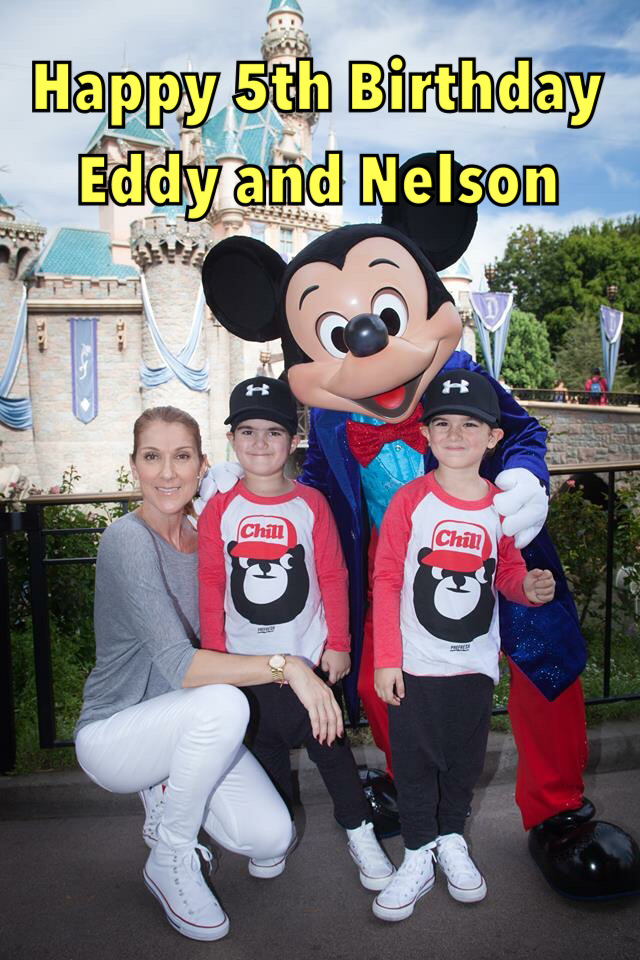 On October 23rd Celine Dion's twins, Eddy and Nelson, will turn 5! The celebrations have already started with a family trip to Disneyland, Florida. Magazines and newspapers have all commented how much the boys have grown up, including Rene Charles (Celine's eldest son, who will soon be 15 years old).
Celine is currently on a small break from performing but will return to the Colosseum stage on November 4th. From now until then please join me in wishing Celine an enjoyable time off and of course, let's wish her boys, Eddy and Nelson, a very happy fifth birthday! xx
Read the more about the family day out at Daily Mail…
#CelineSunday
Don't forget to follow Celine Las Vegas on Facebook, Twitter and Instagram for more updates.